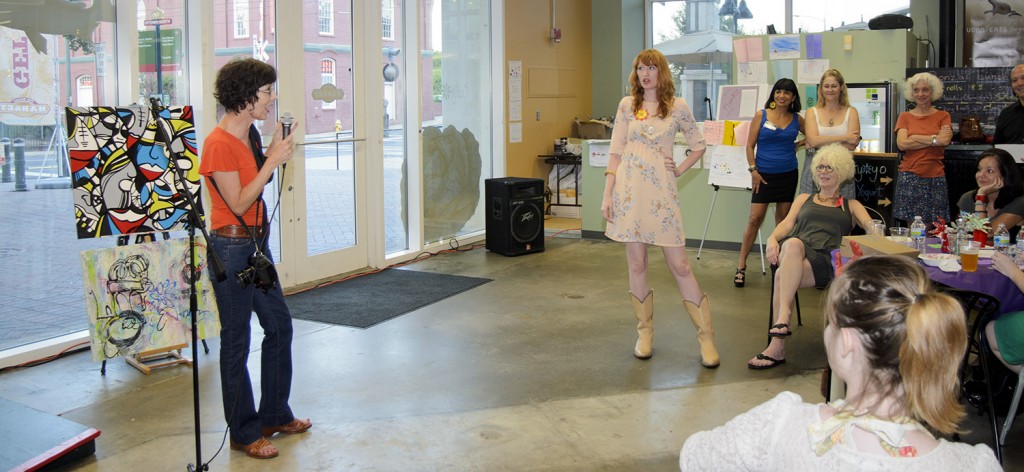 Do you need a little funding to bring your idea to life?
We are asking artists, musicians, educators, students, performers, activists, and any other interesting people to submit proposals for one micro-grant. If your proposal is chosen, we'll contact you and invite you to be a guest at the dinner where we fund your grant. (We do require you to be present so we can talk more about your project, share ideas, and just generally connect with you. It's fun!)
Currently, our grants are between $1500 and $2500 each. What kind of projects are eligible? Any creative project in the arts (art, music, writing, theater, dance, etc) that you're passionate about. The only other requirement is that it in some way impacts Charlotte (this is the Queen City Soup after all!). This means that wherever else it occurs, grows, or is shared, it must also be shared in Charlotte. (Example: If you create a puppet show with the grant, plan one of your performances for Charlotte.)
We are especially interested in projects that are accessible to a wide community audience, such as events that are free or low-cost to attendees, events that actively reach out to less-served populations, etc.
You can apply on-line here! Thoughtful but brief responses are encouraged. Applicants must be present to pitch their project proposals during the Queen City Soup event in order to receive funding.
Not sure what to apply for? Maybe you need to buy supplies? …or install an exhibit?… or frame some paintings? … or rent studio space? …or publish your portfolio?…or buy props for a show? … or hire acrobats? …or do something else clever?
Still unsure? Feel free to drop us a note by visiting our Contact Page, and we'll be happy to answer any questions.
Please review our Participating Artist Agreement for further information on participating artists obligations.